---
Maileg
Maileg is a brand of charming Danish-designed toys created to inspire children.
In a busy world of bright lights, bells and whistles, where new stories are continually impressed upon us. Maileg is a world in which matchboxes can be beds for mice; princesses make perfect teatime companions; and adventures can be found on a friendly forest walk. It is a world where cats and mice are friends. Ours is a world of childhood imagination – and this is a world we value.
Maileg (pronounced My'lye) is a brand of charming Danish-designed toys created to inspire our children's favourite playtime stories.
By bringing storybook whimsy to everyday moments, Maileg toys help children explore the pure and simple wonder of imagination. Beloved for their heart-warming personalities, Maileg toys show playfulness and charm in every last detail. Theirs is a timeless world filled with beautiful accessories and settings to be collected, cherished and shared with friends and family for generations.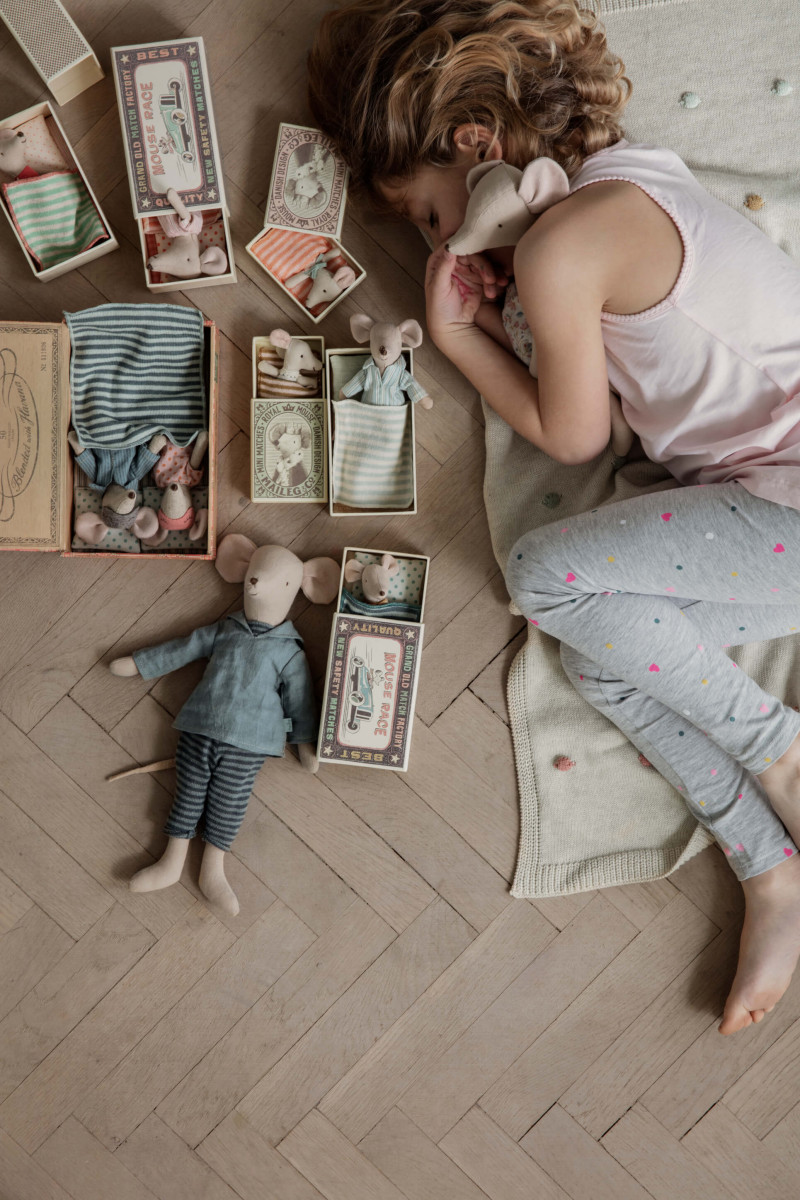 All Maileg Toys are in compliance with:
the EU requirements: TSD (Toy Safety Directive 2009/49/EF) and the harmonised standard EN-71.
US requirements: CPSIA (Children Product Safety Improvement Act) and the harmonised standard ASTM-F963
the REACH Directive (EC 1907/2006), which is an evaluation, authorisation and restriction of chemical substances used for the products (all of our products are produced without toxic substances)
the GPSD (General Product Safety Directive)
Maileg believes protecting our environment is an important issue and takes the responsibility very seriously.
Maileg complies with the legislation for the environment, and we work intensively to improve our production by using only the best and most environmentally friendly production facilities. We call it responsible sourcing/production.
At Maileg we believe that even small steps matter and by securing the right mindset for our employees and business partners we believe that we can do what we do today, even better tomorrow.
Maileg supports the 17 Sustainable Development Goal defined by UN and has a project running to secure the company is performing towards the goals with a strategic approach.